In the immediate vicinity there are countless leisure activities to enjoy. From climbing, golfing, horse riding to kayaking, swimming or fishing, there is something for everyone. In winter Waldbrunn is the high point for cross-country skiing in the Odenwald. Several kilometres of groomed trails lead directly along the Holiday Village. Waldbrunn also has a lot to offer. Throughout the town you will find authentic restaurants, which invite you to linger and enjoy Odenwälder specialties. You can also make something good for your health and regeneration with a visit to the Katzenbuckel Therme (Pool and Sauna), which is within walking distance.
Here you will find information about a few nearby activities.
In the vacation home complex you will find a large playground, a football field, a tennis court, a barbecue grill and hut and an inline skate park.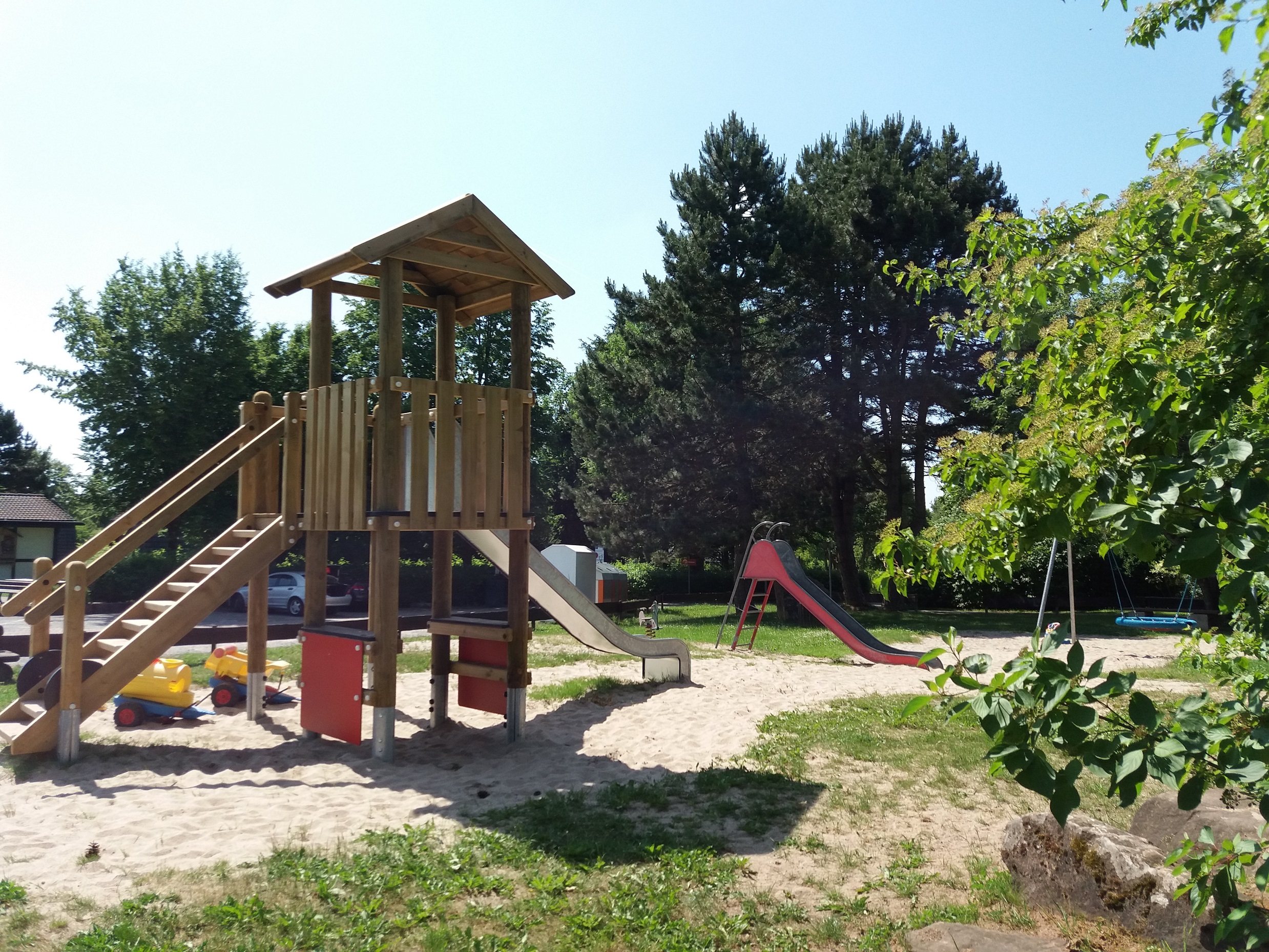 The Odenwald has a lot to offer! Below you will find current events in the village of Waldbrunn as well as in the Odenwald region.
More Information:
Tourism Office Odenwald – www.tg-odenwald.de
District of Waldbrunn- www.waldbrunn-odenwald.de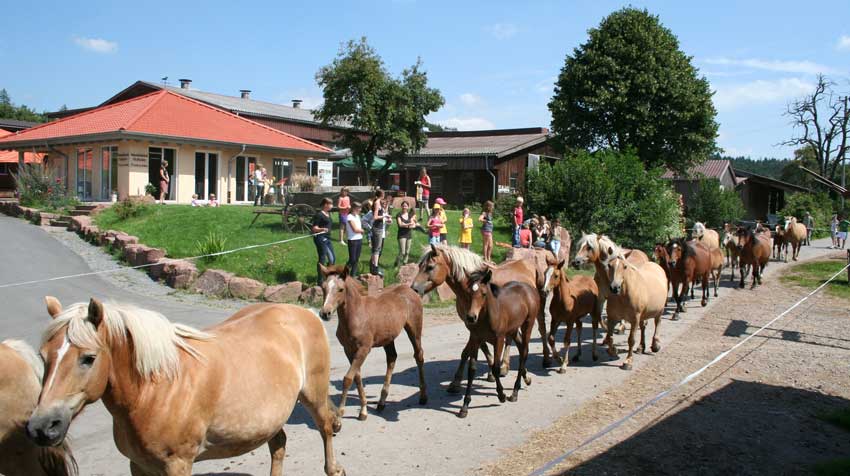 Katzenbuckel Spa
Waldbrunn has a lot to offer for your health and regeneration. The Katzenbuckel-Therme is only a five-minute walk from the holiday village. The indoor swimming pool offers you, for example, water gymnastics and the opportunity for sporting activity. Solarium, sauna and various massage treatments invite you to a wellness break. In the closer surroundings you will find further adventure baths, sauna paradises, leisure baths as well as salt and crystal spas. You are spoilt for choice. www.katzenbuckel-therme.de
Swimming Pool in Eberbach
In the winter season the swimming pool in Eberbach offers a 25m pool with a 3m diving tower. Also awaiting you: dry sauna (approx. 90°C), steam bath (approx. 45°C), plunge pool, foot warming pool, cold/warm showers, relaxation room, cosy picnic area and small outdoor terrace. The outdoor pool opens its doors every summer.
Odenwald Spa
For those guests who long for wellness and relaxation, a visit to the Odenwaldtherme is a must. Here you will find a thermal bath with whirlpools, geysers and solariums. You will also find various saunas and everything the wellness heart desires, such as yoga and massages. www.odenwald-therme.de
Miramar
If you like it a little faster, you are in good hands at the Miramar in Weinheim. In addition to an extensive range of saunas, guests big and small can let off steam while sliding. www.miramar-bad.de
Sinsheim Spa and Bathing World
The Sinsheim spa and bathing world is tropical. In addition to a rich offer of saunas, wellness offers and restaurants, you will be kidnapped into a palm-fringed paradise www.badewelt-sinsheim.de
Aquatoll
The Pirates' world is a unique experience and water play landscape for the small guests on nearly 700 square meters. But of course solariums and saunas are also a must. Let yourself be pampered in the 5000 square metre sauna garden. www.aquatoll.de
Therapy Point Waldbrunn
Would you like to relax with a massage? No problem! Here the therapy point Waldbrunn offers a rich selection. But also different training and therapy offers can be booked there.
In and around Waldbrunn there are some nice routes for cycling fans.
Karl Drais-Cycle path
This route travels along beautiful landscape attractions and includes family-friendly stations. The circular route has a length of 16 kilometers and can be extended by grinding in the individual districts to up to 31 kilometers.
www.outdooractive.com/karl-drais-radweg
Mountainbike – Circular Route Waldbrunn
This route has been specially selected for mountain bikers. It leads through scenic areas and has a moderate difficulty level. The route is about 12.5 kilometers long.
www.outdooractive.com/mountainbike
E-Bike Rental Stations
With the e-bike you can experience the enjoyment facet of cycling. Without much effort, you can also experience the more challenging themed bike trails and effortlessly reach every climb of our magnificent low mountain landscape. Competent staff is in the numerous rental stations available to assist you with your questions.
www.tg-odenwald.de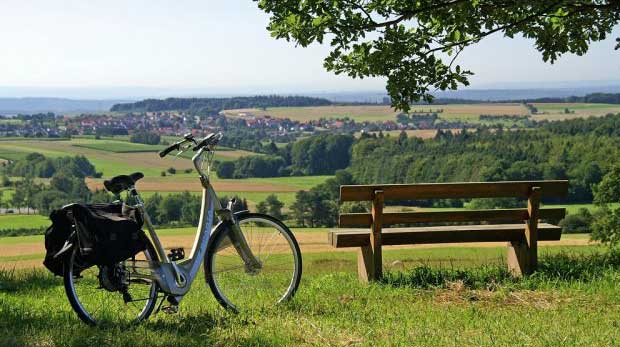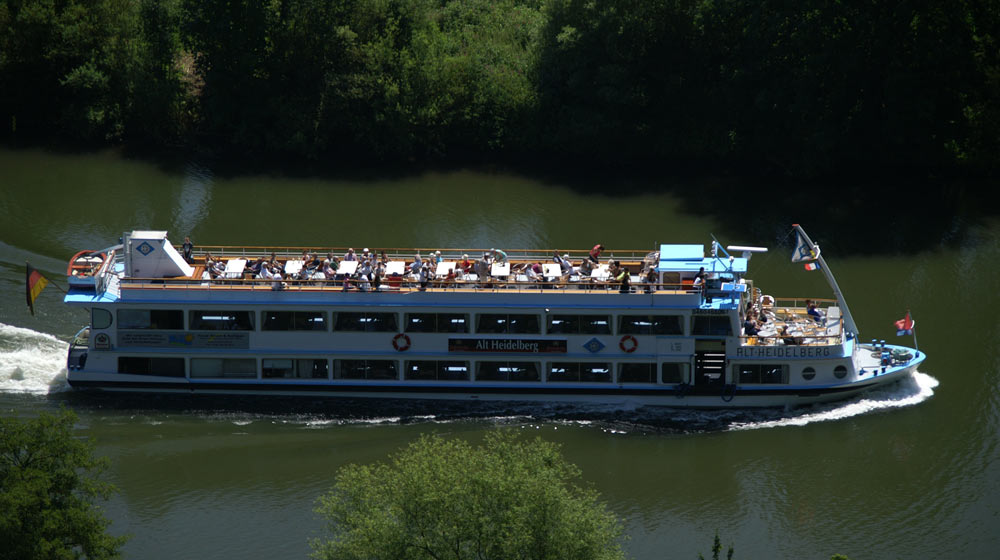 Cross-country skiing
The four Waldbrunner cross-country ski runs – from easy to medium difficulty – are described in detail in the flyer of the Nordic Active Center. These are available in the local tourist office. They can be used with enough snow after being marked with signage.
The starting point of all cross-country trails is the Katzenbuckel, at 626 m above sea level. It is the highest mountain of the Odenwald. At a good 550 m above sea level. The trails lie in Waldbrunn in the midst of a wonderful high-altitude landscape, a real sun peak with many viewpoints in the Hessian and Bavarian Odenwald.
Hiking in the snow
Sundays with the Skizunft Katzenbuckel e. V.
Meeting Point: 10.00 a.m. at the "Katzenbuckel-Therme" parking lot.
Participation is free. No registration necessary.
Toboggan
For children there are tobogganing possibilities at the Katzenbuckel (on the left side next to the "Turmschenke"). At the Katzenbuckel there is a ski jumping hill and an ice rink.
Information is available on the Skizunft Katzenbuckel e.V., Heinz Schölch Telephone: 06274/443. The winter sports equipment is used at your own risk!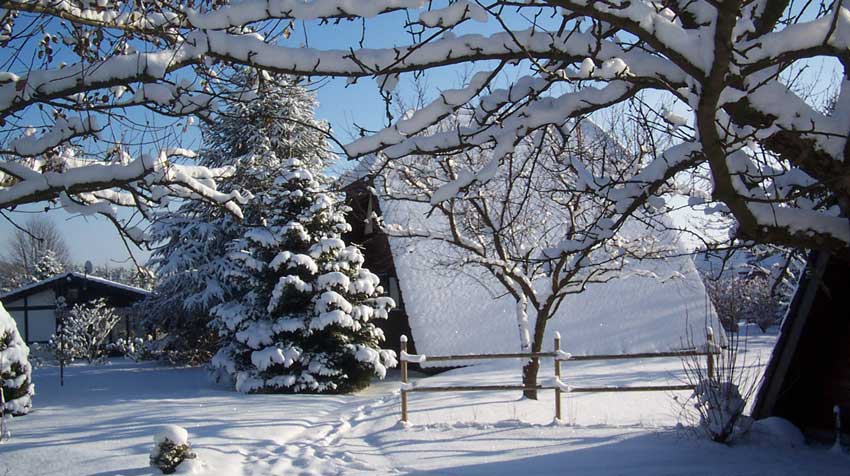 For tourists and locals, as well as for groups, families or school classes, different offers can be booked in the Odenwald and other natural spaces. These are also suitable for corporate trips and seminars. Solid footwear, weatherproof clothing, and hiking supplies are standard requirements for all adventure tours.
More Information:
www.odenwaldklub.de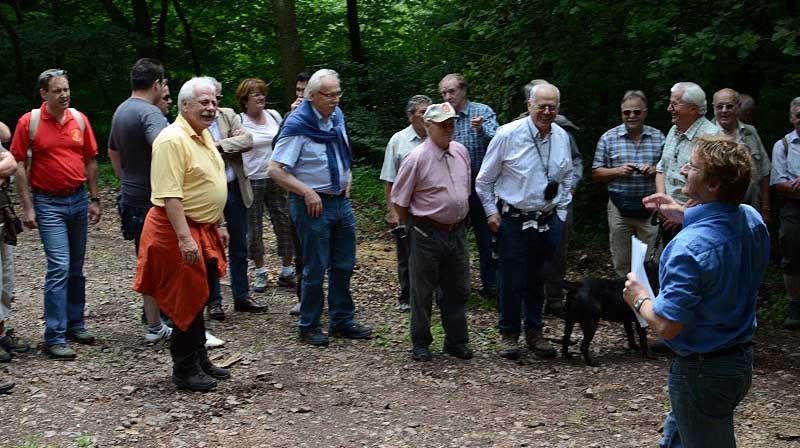 The beautiful scenery can be enjoyed with great opportunities for excursions throughout the Waldbrunn region.
More Information:
Horseback Riding Club Hoher Odenwald e.V. – www.rcho.de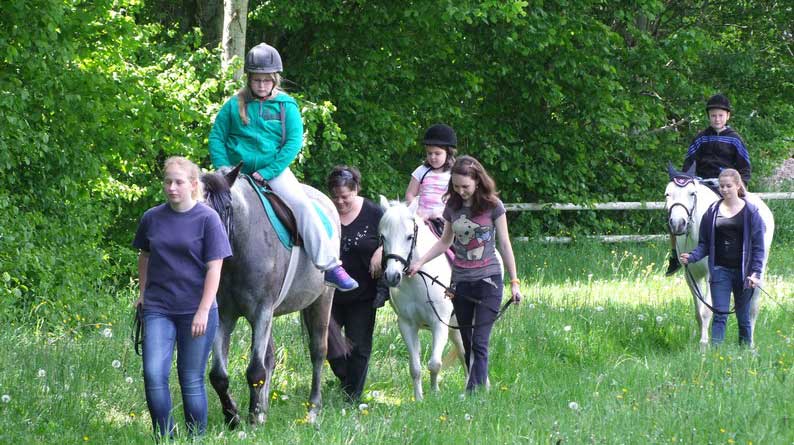 Fishing at the Trout Farm Ittertal:
open daily from 07:00 a.m. – 5:00 p.m.
Closed on Tuesday and Wednesday
Pay-per-weight-pond:
Fishing in the Pay-per-weight-pond is for free! You only pay for the fish you caught.
Rainbow trout is charged 9,50 € per kilogram.
For an additional fee of 0,50 € per fish, you can have your catch prepared for cooking.
Day tickets pond:
Restriction: none
Half day pass: 25,00 €
Day pass: 37,00 €
Stocking: rainbow trout, brown trout, char, brook trout, catfish and sturgeon.
More Information:
www.forellenangeln.eu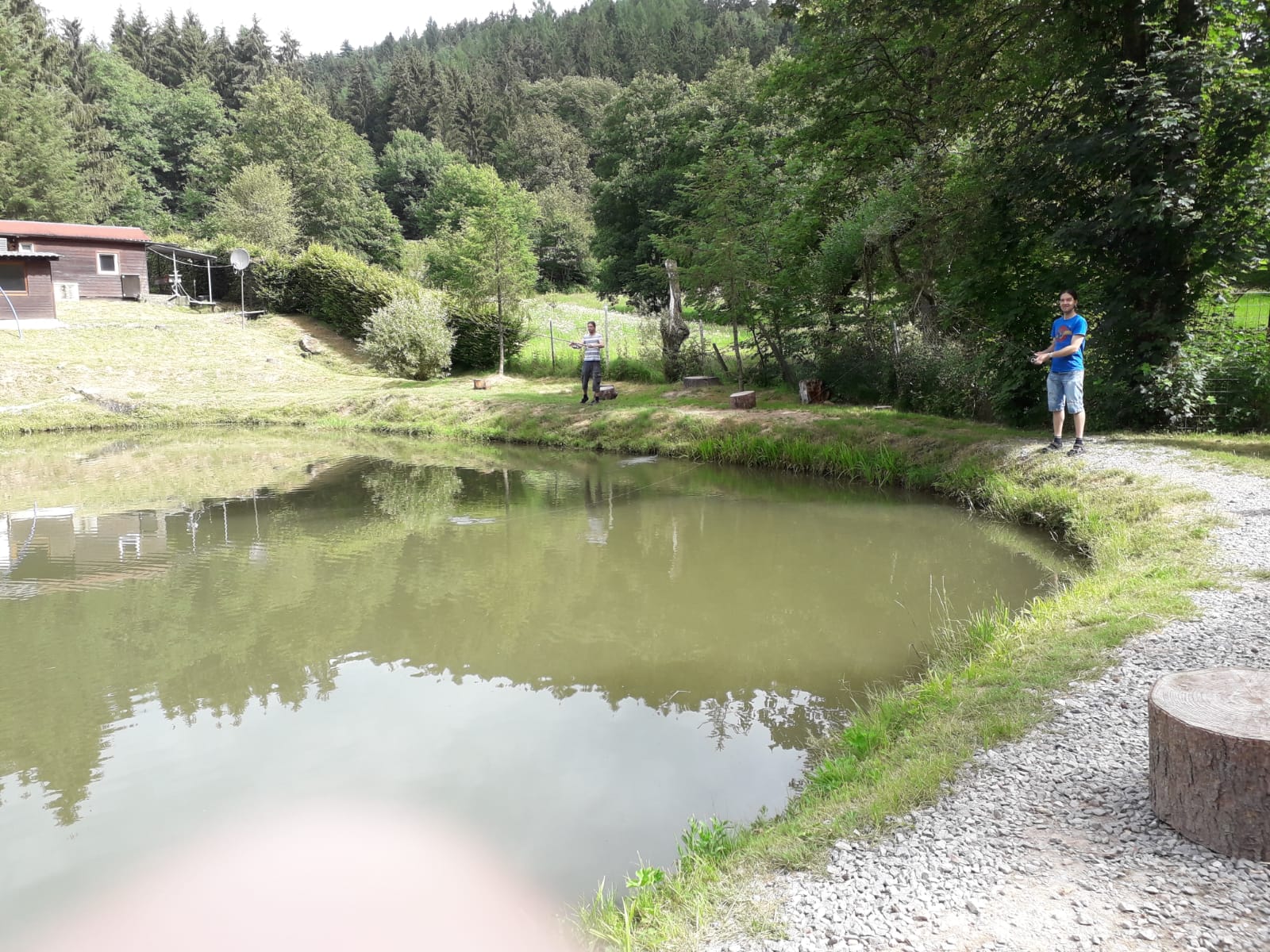 Discover the beautiful scenery around the Katzenbuckel in our over 130 km marked hiking trail network. In the brochure "Wanderungen auf dem Winterhauch" the most important routes with all information about the route, altitude and history are described. The brochure is available at the tourist office.
More Information:
Neckarsteig – www.neckarsteig.de
Katzensteig – www.tg-odenwald.de/katzensteig
Outdooractive-Hike – regio.outdooractive.com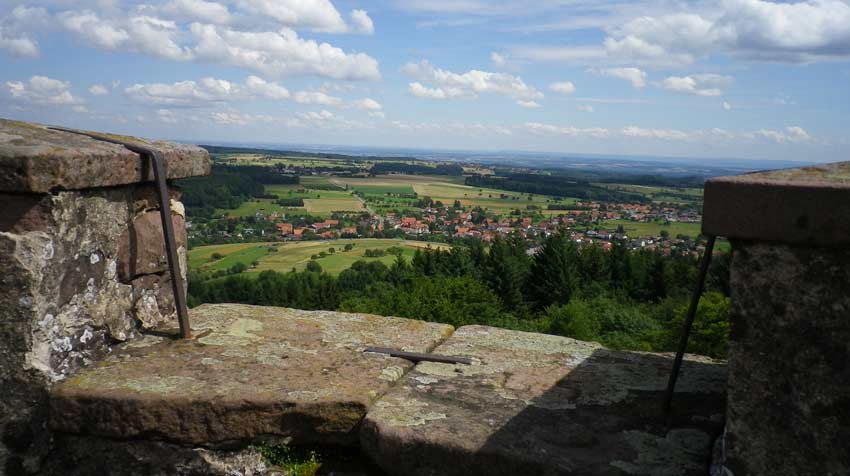 If you have never heard of Geochaching, get ready for excitement! Because this trend is not just something for well-known computer specialists. Geocaching can be called a modern treasure hunt. A lot of geocaching accessories are not necessary. The directions take place in the form of GPS coordinates, instead of exact directions. With a GPS device or an app on your smartphone the participants are led to the treasure. This consists of a box or a bucket, in which all sorts of things are hidden. If you find the treasure, take a part out and put in something new, so that the goal can always be found again and again by adventurous hikers.
More Information:
www.geocaching.com
The ice cream car "Crocco" has been visiting us on weekends for 25 years in the summer season and supplies us with delicious homemade ice cream from the ice cream parlor in Mosbach-Neckarelz.